The "Cheers Effect" in Online Student Services
It is easy for an online learner to feel all alone. Participation in threaded discussions occurs during a lunch break with the office door closed or at night after the kids go to bed. Interaction with faculty occurs mostly through email, over the phone, or sometimes synchronously through a web tool. Sometimes in group assignments, there are conference calls or occasional meetings if classmates are in the same town. Consequently, it is easy for online students to feel isolated, on their own, and left to fend for themselves.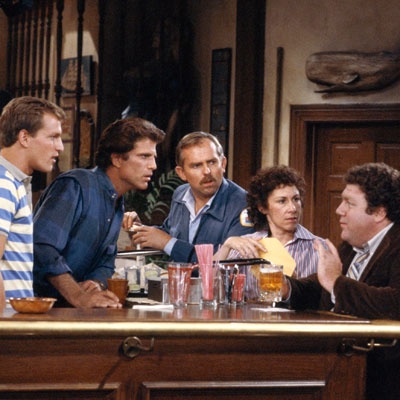 So what tends to happen is that adult learners in general and online learners specifically, tend to find one person at the institution with whom they make a personal connection. They tell this person about their hopes, dreams, and struggles. The student and the institutional representative come to know each other's voices and call each other by their first name. So when the student needs assistance with financial aid or information on how to return a textbook, the student calls the person that knows their name. Just like Norm at Cheers, students want to go where everyone knows their name.
We call this the "Cheers Effect." Institutions that are good at providing online student services know just how to use this concept to make students feel wanted and connected to the institution, thereby increasing student satisfaction, persistence, and ultimately student success.
During Recruitment
During the recruitment process, prospective students will disclose sensitive information about their personal finances, educational goals, and their personal hopes and dreams. A good Admissions Representative will seek to develop a strong personal connection by getting to know these things about their students so that they can help them make an educational choice that is best for each student. By assigning one individual to assist a student in the admissions and enrollment processes, institutions can create an environment where strong personal relationships can be fostered, trust can be built, and students can make the best educational decisions.
After Enrollment
After enrollment, online students often get attached to their advisor, coach, or even a faculty mentor. Students will gravitate towards the individuals at the institution that answer the telephone and return email messages; the person that treats them with respect and helps them with both their life and academic challenges. Sometimes the person with whom the student connects works in a department like financial aid or registration and records. Hopefully, it happens a lot with Success Coaches and Academic Advisors as they are often assigned the responsibility of being the primary point of contact for online students.
Students want to be able to speak with someone at the institution that knows their unique situation so that they don't have to tell several employees their sensitive personal histories. For example, if a student has recently gone through a divorce, lost a job, or has a loved one with a terminal illness and needs to file a special circumstance financial aid application, they would prefer not to share their emotional story with more than one person. Or, if a student has a learning disability and needs tutoring assistance or a special accommodation they would rather connect with the same advisor instead of telling someone new each time they need services.
Wise administrators understand the "Cheers Effect" and assign students a single point of contact. Online programs that are student-centered know that it is easy for students to feel disconnected and work hard to make them feel wanted.
If you want to increase the level of student satisfaction at your institution take the time and make the effort to get to know your students. Get to know them well enough to greet them with a friendly "Norm!" the next time they call looking for help.
Give us a call at 513-518-7824 or request information if you would like to learn more about the "Cheers Effect" or how to improve your online student services. We can help you make your students feel welcome at your school.
Jennifer Goode