Strategic Enrollment Management (or SEM) has become a primary driver in the field of higher education. As institutions try to attract the right students, balance academics with the needs of the market, and focus on long-term student success in a challenging economy, the science of SEM will only become more important.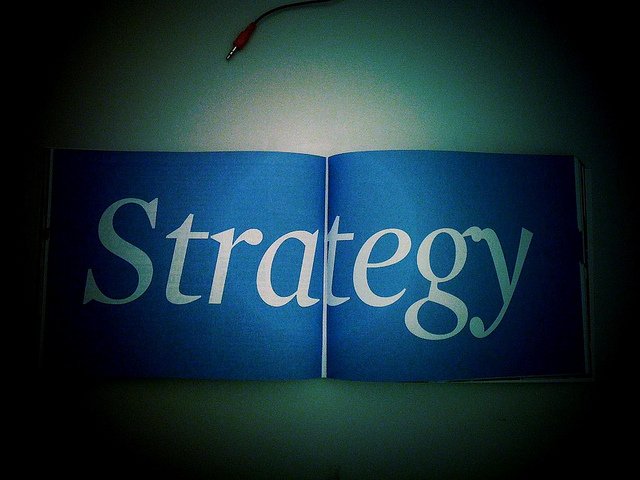 The complexity of the mission has inspired many schools to focus on more effective strategic enrollment management plans — plans that better serve students, more clearly identify goals, more accurately measure success, and maximize institutional resources. For schools that are developing their first strategic enrollment management plan, or reevaluating SEM for the new year, here are five important steps to a smarter strategy:
1. Be student-centered. When schools attend to the needs of their students, they help ensure their own success. The best SEM plans use market research and student feedback to guide the decision-making process. Begin by offering programs that students want and that are supported by industry needs. Focus on flexible and convenient class schedules and promote services that will help students succeed. Look holistically at the structure of your institution to determine how the policies, procedures, and culture of the school either help or hinder students' educational goals. Explore what changes can be made to facilitate the whole student experience.
2. Let data guide decision-making. Intuition and hunches can lead to valuable insights about what your institution needs, but that information should always be backed by solid data. Developing a disciplined data-driven approach to decision-making should frame how your institution plans for student success. Enrollment, demographic, and occupational trends can help schools get a snapshot of their current student body, understand the regional market of potential new students, and target the demands of an evolving workforce by anticipating what programmatic needs lay ahead. Competitive analyses can identify the local and national competitors for your school's program offerings, uncover areas of opportunity for new programs, and shape how you respond to market changes.
Also, as we'll explore next, use data to measure your success by tracking all essential information. Look at inquiry statistics, student enrollment, and attrition rates to understand what's working, what's not working, and why. Successful strategic enrollment management is a moving target and data is essential as you refine strategies and goals.
3. Leverage metrics for accountability. Establishing and maintaining a successful strategic enrollment management plan is a group effort and accountability is key. Establish clear objectives, identify responsible parties, and measure their success and the overall program success by agreed-upon KPIs. Periodic reviews will help keep teams on-task, allow for an easier exchange of information, and provide room for plan tweaks and updates.
4. Use technology to improve efficiency. Technology tools that improve operational efficiency ultimately improve the student experience. Cutting red tape and helping all departments communicate effectively allows students to focus on learning more and navigating the administrative web less. Explore inquiry generation tools, CRM solutions, case management tools, and social media platforms to encourage communication flow and the smooth exchange of information. Leverage existing technology and access to new technology to remove repetitive steps for students, troubleshoot issues, and reduce the resource expenditures of staff. For example, how might sharing information between the Bursar's Office and advisors help students? Between your recruiting team and Financial Aid Office?
5. Engage employees. As with any organizational goal or business effort, your employees can be your greatest resource. Engaging employees at the very beginning of the strategic planning process will help them feel invested in the results and more fully committed to the plan's success. Ask opinions, seek input, and let faculty and staff assist in establishing program goals. As the plan is put in action, keep employees engaged through periodic updates and celebrate individual and group achievements. The team-building benefits of employee participation in your SEM planning will carry over into other initiatives and can have broad positive impact across an organization.
Strategic enrollment management is process that involves your entire institution and the success of any SEM plan is a collective effort. As your school explores ways to increase enrollment, boost student satisfaction and success, and better live its vision and values, let a well-considered and data-driven SEM plan guide the way.
To learn more about how Enrollment Builders can help develop or refine your strategic enrollment management plan, give us a call at 513-518-7824, or request information here.