Constituent Relationship Management in Online Student Recruitment
We have been speaking with a lot of our current and prospective clients lately about the importance of utilizing a Constituent Relationship Management (CRM) tool. Since it has been theme with many of our recent conversations we figured that it would be a great blog topic for this week.
Most of the CRM tools that specialize in higher education have features that provide for tracking student contacts, automated communications, prospective student portals, reporting features, and workflow capabilities. Here is a brief overview of how you can use these features to improve the efficiency of you operation.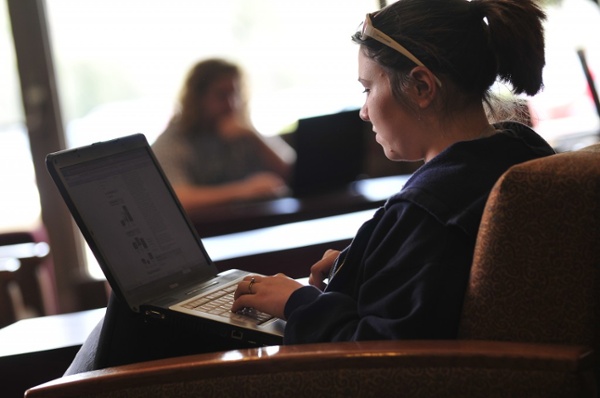 One of the most important things that a CRM tool can do is capture and track inquiries. Many of the four-year, non-profit institutions that are expanding into online education have a culture and systems that do a good job of capturing and tracking applicants, but have less sophisticated measures for capturing and reporting on inquiries. Instead of clogging up a student information system with thousands of inquiries that will not enroll, a CRM is a great place to maintain these records and cultivate relationships until the student applies.
The CRM tool can then be programmed to created high quality, personalized automated email communication plans based on student enrollment behavior, as well as to disseminate information on other things like online chats and enrollment deadlines. For example, the system can be configured to automatically send a student a 'thank you' message after submitting their contact information on a lead form. The message can be addressed to the student individually, along with the inclusion of the name of their admissions representative, and links to the online application. Instead of counting on an admissions professional to remember to send a message the system can do it for you. In addition, the system can be made to send out reminders one month, one week, or two days before application deadlines or other calendar-based events.
Many CRM tools also have prospective student portals where students can perform many self -service functions like indicating their program interests, track their application status, and obtain other important information that is useful to them. Further, some portals allow students to upload transcripts, copies of test scores, or other requirements. Obviosuly, this saves on staff time and helps institutions 'go green'.
Reporting features are also very useful to help leaders manage performance and to help the institution understand funnel metrics relative to their enrollment goals. Typically these reports exist on dashboards and can be configured to report on specific programs, recruiters, enrollment terms, and just about anything else.
Lastly, CRM tools can be used as a workflow backbone. For example, institutions can use the tool to create lists of students to be called by recruiters, applications that are ready to be reviewed by an administrator, export admissions letters to an administrative assistant, and can send addresses to your printing and mailing house for automatic distribution of your inquiry response piece.
There is no doubt that a CRM system is one of the most important enrollment tools that you should have in your toolbox. If you don't have one in place already you should think seriously about implementing one soon.
Give us a call at 513-518-7824 or request information if you would like to learn more about how to utilize a CRM for your online operation. Certainly we can help your institution communicate with students more efficiently.
Jennifer Goode