As the scrutiny from accrediting bodies, government agencies and taxpayers becomes more intense the pressure to increase persistence, student success and produce more career-ready graduates is being felt by institutions across the country. To meet these demands many institutions are turning to single point of contact model and some form of student coaching. This post describes the single point of contact model and contrasts case management and student coaching.
Single Point of Contact
After a student enrolls there are many issues, barriers and obstacles that could lead to student attrition. Student satisfaction with academic and career advising, affordability, child care issues, military deployment, faculty engagement, technology challenges and academic preparedness are just a few. A coach, advisor, or mentor can help students navigate the complex bureaucracy of higher education, and help learners sort out the difference between a bursar and the registrar.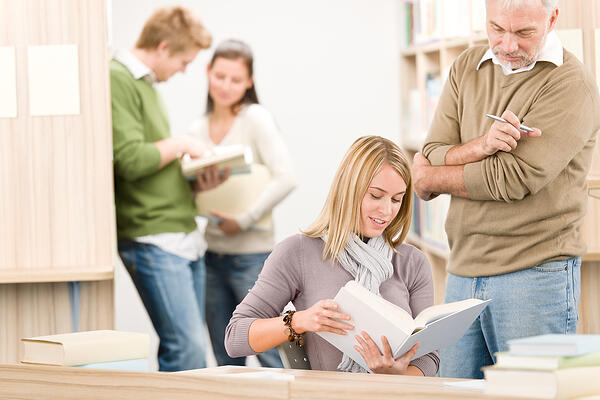 In this single point of contact model the Case Manager or Coach serves as the relationship manager between the student and the institution. The primary role is to retain students and to help them matriculate toward graduation and a successful career. They do this by serving as a generalist that can answer the majority of the students' questions and referring students to the correct resources for the questions they can't answer.
Student Coaches and Case Managers are typically assigned a roster of students for whom they are responsible. They communicate with students in person, through telephone and digital communications and provide direction about registration, advising, financial aid, career services, and other important information.
Although the Coach or Case Manager is able to handle the majority of student challenges they do not work alone and should work closely with other retention staff. For example, a Student Accounts Representative could help with tuition payment plans, FAFSA renewals, and other financial affairs while a Tutor could help students master research writing. Other staff on the retention team could include individuals responsible for disability services, career services, and technical support.
The personality profile of a Student Coach or Case Manager is that of a "helper person." Good Coaches love to help others. They have strong people skills; they are empathetic, strong communicators, who are good at developing personal relationships over the telephone. Some of the best Coaches hold degrees or have experience in the fields of counseling, social work, and education.
Case Management
In general, a case management coaching model is reactive and transactional. Case managers have large rosters of undergraduate students, typically several hundred to over a thousand students, and are usually found on community college and State-supported four-year campuses.
Because they have so many students to whom they serve they function much like air traffic controllers; speaking briefly with students, identifying challenges and guiding or routing students to the right department or resource all day long. Consequently, it is difficult for case managers to create long-lasting and close relationships with students.
Their workload is reactive to student challenges and transactional in nature as the case manager refers students to the appropriate institutional resource. This model leaves little time for student development but is better than giving the students the 'run-around', thus leading to higher levels of student satisfaction.
Student Coaching
Coaches on the other hand, are proactive and transformational. Coaches have smaller student rosters of one to two hundred (100-200) students and are able to develop more personal and meaningful relationships. They are usually found at private four-year institutions, in departments that serve high-risk students and in some online graduate programs.
Coaches reach out to students proactively and conduct weekly, bi-weekly or monthly meetings with students. They help students set goals, manage their time, and negotiate life challenges related to work and family, not just school. This frequent contact and the disclosure of life's hopes, dreams, and problems lead to close personal relationships.
Often, this proactive outreach and more frequent contact leads to accelerated student development, higher levels of student satisfaction and greater levels of student success.
Usually, the choice between a Case Management or Student Coaching model is dictated by human resources, degree level and institutional philosophy. Most institutions can barely afford Case Managers while many would like to be able to provide a personal Coach for every student.
Give us a call at 513-518-7824 or request information if you would like to learn more a single point of contact model, Case Management or Student Coaching. We can help you implement a new model for student success at your school.