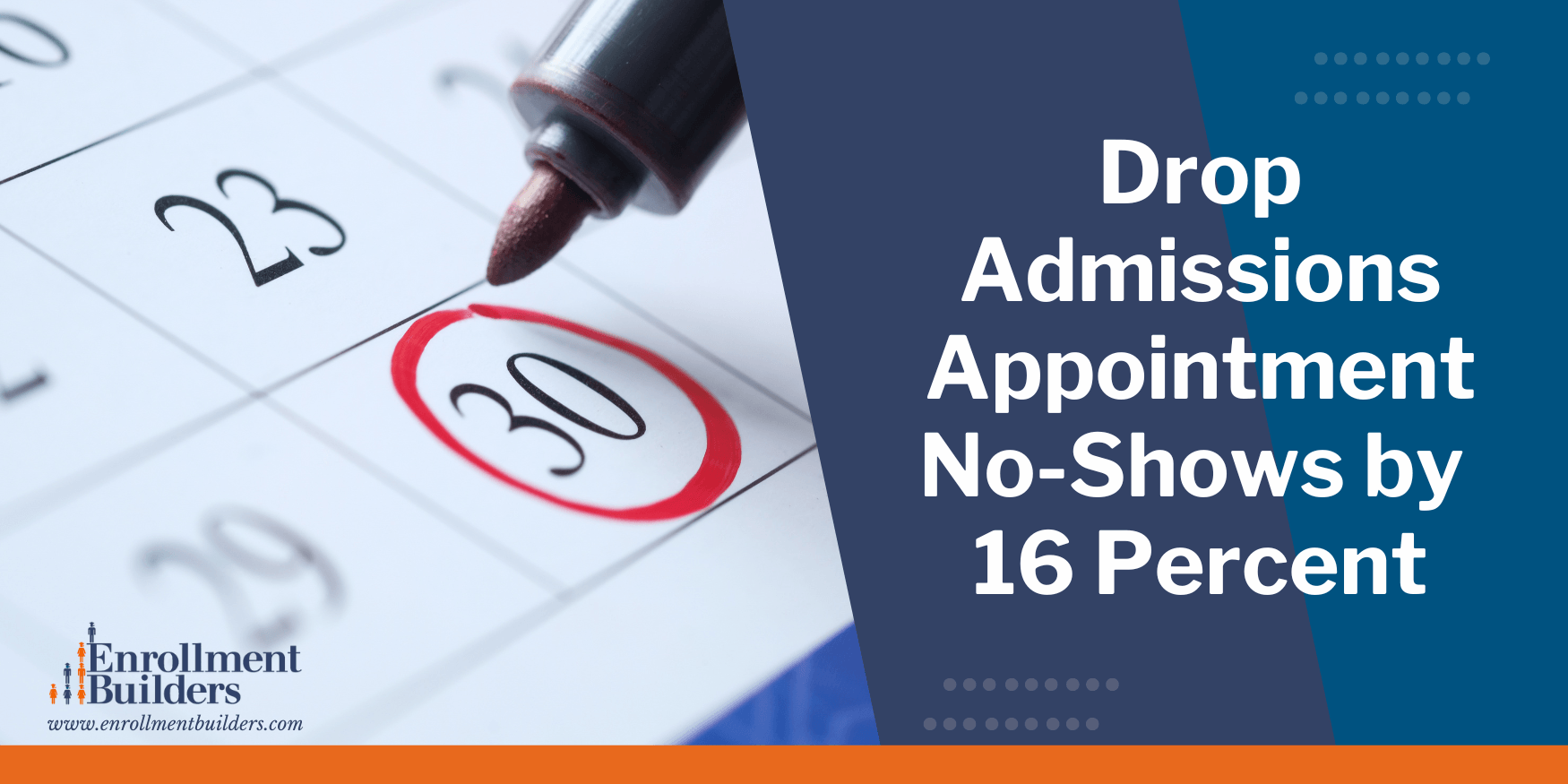 Your admissions team has an appointment scheduled with an interested prospective student … now what?
Will the prospective student answer the call when the appointment time rolls around? Does the prospective student understand the importance of the call? Does the prospective student recognize that this call will help them determine if the institution is a right fit?
Many teams simply wait for the scheduled appointment time, perhaps automating a few reminder emails, while hoping for the best.