Eliminate the Guesswork and
Exceed Your Enrollment Targets
Three Services to Help You Grow New Student Enrollment
Get rid of uncertainty in your admissions process, elevate the student experience, and enroll more students.
Qualify &
Warm Transfer
Contact Center Service
ENGAGING AND QUALIFYING YOUR LEADS AT THE TOP OF THE FUNNEL
Through conversation, relationship, and nurturing, our Contact Center agents work diligently to Qualify your students as an extension of your team. We'll then Warm Transfer the student via a phone call in real-time to one of your admissions reps for further engagement.
If your rep is not available for a Warm Transfer, then we'll set an appointment for them with the prospective student.
Ideal for admissions teams who can't get to leads fast enough.

We contact, nurture, and qualify them.

We warm transfer them back to your admissions team or schedule an appointment.

Your team continues the enrollment process once the lead is qualified.
Completed File & Transfer
Contact Center Service
HELPING YOUR STUDENTS MOVE THROUGH THE TOP AND MIDDLE OF THE FUNNEL
Our Contact Center agents work through complex processes with your qualified leads to guide them from inquiry through to Completed File. We'll answer basic questions about topics like financial aid, program requirements, campus life, and more.
Once the student's file is complete, we'll Warm Transfer them to your team or set an appointment if your rep is not available.
Perfect for admissions teams who need support in getting students started on the application and/or beyond the hump of incomplete applications.

We complete all steps in the Qualify & Warm Transfer Service.

We continue to work with your students until they have completed their files, including a finished application.

We transfer your students to your team once their file is complete.
Full
Enrollment
Enrollment Center Service
WORKING WITH YOUR STUDENTS FOR THE ENTIRE ENROLLMENT PROCESS UNTIL TWO WEEKS AFTER CLASS START
Our Contact Center agents and our Enrollment Center admissions counselors take your leads through the Full Enrollment process—from first inquiry through formal admissions interviews. We even continue to engage your students after class begins, helping to ensure their success.
Outsource the entire enrollment process.

Ideal solution for admissions teams who are short-staffed!

We complete all steps in Qualify & Warm Transfer and Completed File & Transfer Services.

We continue to work with your students through the first day of class.

We transition your students to their advisors at your institution after two full weeks of class.
Get Answers to Your Enrollment Management Questions
What You Can Expect from Us
Flexible and adaptable
Powerful options for short-staffed admissions and recruitment offices to help solve your most pressing challenges
Multiple contacts via multiple media
Reaching your students on a variety of platforms over the course of several weeks
No student left behind
Real-time follow up on an ongoing basis with your prospective students
Powerful, reliable, and integrated technology
Workflow functionality that's hyper-efficient while offering a personal high-touch connection
Dedicated agents to extend your team
Highly trained and educated U.S.-based professionals learn your mission, goals, and messaging to represent your institution with accuracy
Quality assurance through ongoing tracking
Team's performance and campaign results are monitored and optimized to achieve your goals
Conversational marketing
Agents and admissions counselors engage prospective students, which helps develop relationships and contributes to higher yield
Extended coverage beyond typical office hours
Availability during your peak enrollment periods—evenings, weekends, and many holidays—when your prospects need it most.
We "get" you
More than 30 years' combined experience helping traditional, non-traditional, public, private, for-profit, and non-profit institutions with their admissions and enrollment challenges
Consulting
You're doing most things well, but you want to explore any opportunities for improvement.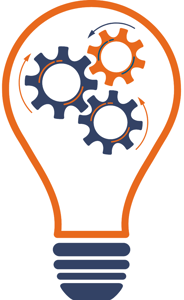 Workshops & Training
You're doing most things well, but you want to explore any opportunities for improvement.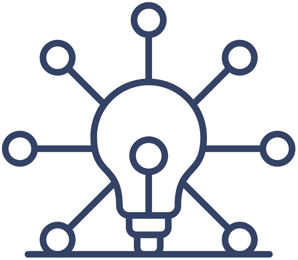 Student Experience Survey
See the admissions and enrollment process at your institution through a prospective student's viewpoint. Enrollment Builders' representatives act as prospective students, interacting with your enrollment team and traveling through your admissions process.
Proven Results for Higher Ed Institutions
Across the Country
College and university admissions teams just like yours have partnered with Enrollment Builders to boost new student enrollment and grow tuition revenue.
• Added 80 new student enrollments for fall term — large public university in the Southeastern U.S.
• Boosted lead to enrollment rate by 10% — community college in the Midwest
• Return on investment = 165 times the cost of contact center services — selective private university in the Western U.S.
Together, we will find a solution to your enrollment management challenges, so you can see results quickly!
Schedule a free, no-pressure call to talk all about

you

—your frustrations, your stress, and your anxiety. Once we talk, our enrollment expert will be better prepared to help you find the solution that is best for you—whether that means working with Enrollment Builders or not.