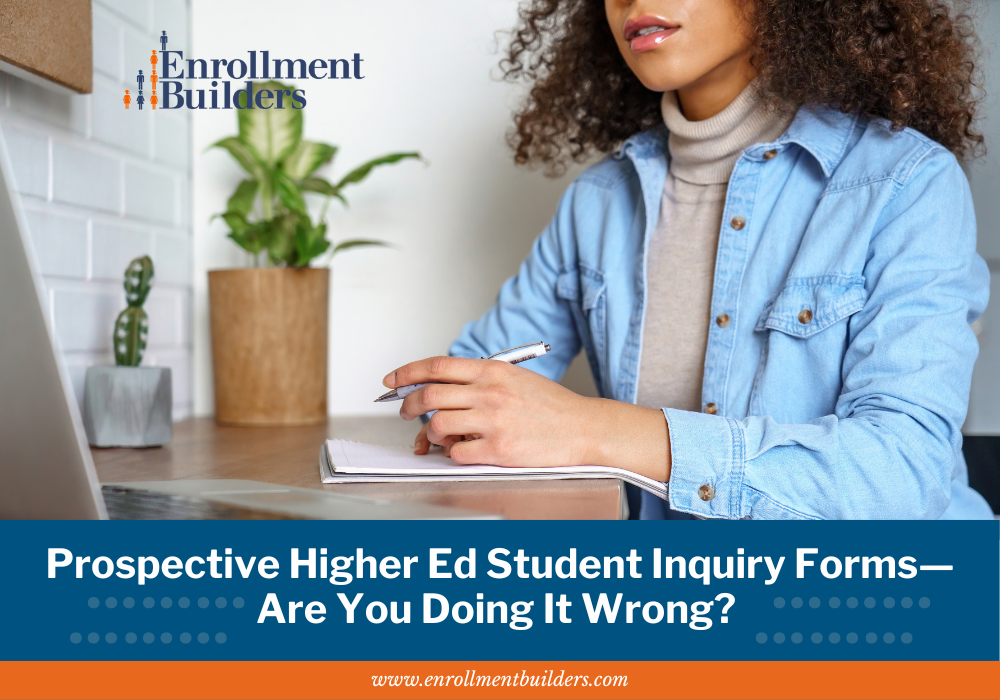 It may not seem obvious, but the request for information (RFI) forms on your college or university's website can make or break your new student enrollment goals.
Each of your RFI forms is one of the first interactions a prospective student has with your institution. They should:
Be easy to locate and clearly marked
Be quick and easy to navigate and submit
Collect only pertinent information
Have correct information and be functional
The information gathered from RFIs on your site is crucial to converting website visitors into active inquiries. If the RFI isn't functioning properly, your outreach is affected, and new students are lost.