It was Winston Churchill who said "He who fails to plan is planning to fail". While Churchill was speaking about war plans in World War II, his words of wisdom are also true in contemporary enrollment management. In fact, the process of carefully evaluating all of the internal and environment factors, examining trends and constraints, and evaluating various potential strategies is a great way for institutions to be well-prepared and poised for enrollment success. This post will describe some of the most important components of a strategic enrollment management plan and will offer some informative tips on what should be included in each section.
Introduction
The introduction should summarize the focus of the plan, some of the key institutional data, and contributors to the plan. It is also useful to include the mission, vision, and guiding principles for the enrollment management department or division at the institution.
Institutional and Situational Assessment
This section really helps the reader and those involved in creating the plan to understand the circumstances that have lead to the strategies and tactics that will be presented in future sections. Similar to a SWOT analysis, the institutional and situational assessment focuses on institutional strengths and challenges as well as environmental opportunities and threats.
Important components of this section include:
Enrollment Trends - At least 3 to 5 years of enrollment history. Be sure to include headcount and credit hours by degree level, learning modality (online, on campus, blended), and student type.
Service Area Demographic Trends - Include data on high school graduates in your service area, adult learner trends, and other demographic realities.
Occupational Trends - Current and future job and career opportunities are also really important.
Resource Constraints - Things like residence hall capacity, capital considerations, technology considerations, and human resource limitations.
Competition - Identify local competitors as well as regional and National competition for your specialized and differentiated programs.
Institutional Strategic Direction
The Strategic Enrollment Management Plan should complement the institutional strategic plan. Consequently, it is important for the reader to understand the general direction the institution is headed. While the entire institutional strategic plan does not need to be included, it is wise to identify the enrollment-related goals and objectives which may influence the Strategic Enrollment Management Plan.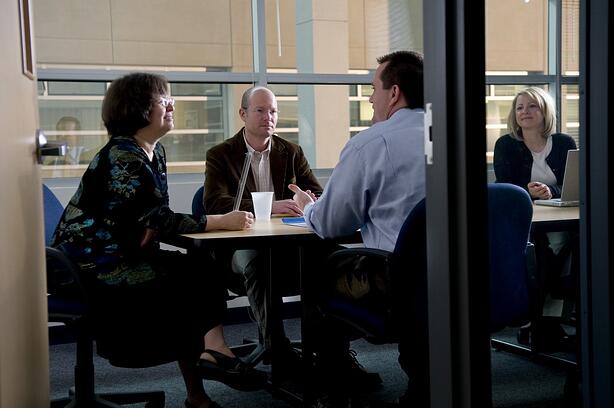 Student Recruitment and Enrollment Strategy
This section should identify the goals and objectives for student recruitment by degree program and learning modality. In addition, it should identify the specific metrics and key performance indicators which will be used to determine of the goals have been accomplished.
Here is an example of a recruitment goal, an objective, action strategies, and a KPI:
GOAL 1: Increase the number, diversity, and level of academic preparedness of new students
OBJECTIVE 1.1: Increase the number first-time students from out-of-state markets
Action Strategies:
Target prospective students interested in high yield academic and extracurricular programs
Implement a predictive model which will identify inquiries who are more likely to enroll and segment communications based on the predictive model score of the student
Analyze search yield rates and focus on purchasing prospect names from out-of-state vendors that convert at higher rates
Increase the number of prospects we purchase that are interested in our high yield academic programs
Consider increasing the discount rate for out-of-state students
Utilize the Universities resources, faculty, coaches, and staff to contact applicants who need persuasion
KPI: The number of first-time freshmen from outside the State of Ohio.
Student Retention and Student Success Strategy
Enrollment management is the sum of recruitment and retention. In fact, a plan that neglects to include retention is missing out on the most important part of enrollment management: student success. This section should include goals, strategies, and narrative about important factors like academic (faculty) engagement, financial aid, engagement with peers (extracurricular activities), and academic support programs. Further, just like the recruitment section, this area should include specific metrics and KPIs for each of the retention strategies identified.
Marketing and Student Financial Support Strategy
These sections are not always included, but are good suggestions for many institutions. Since many enrollment managers are also responsible for marketing, and because the institutional reputation (aka brand) is so important to recruitment and enrollment it is also a good idea to include a section on the marketing strategy. Here, the plan should include the tagline, brand promise, brand attributes, and a general description of the evidence to suggest why the branding strategy is relevant and applicable. More importantly, the strategies associated with market research, advertising, the institutional website, and direct marketing tactics should be identified and discussed.
Another optional section is one devoted to financial aid strategy. Some institutions utilize tuition discounting heavily, especially those that serve traditional-aged undergraduates. Other schools are dependent upon State support and need to inform readers about those realties. If this section is included it should discuss the discounting strategy, target discount rates, and the balance of quality, quality, and net tuition revenue expected in the cohorts of new students.
Conclusion
The conclusion should summarize the plan in a few paragraphs and should forewarn readers of the next time the plan will be revisited.
Process
Enrollment Builders is a big proponent of a 'bottom-up' approach to strategic planning. We advocate for individual departments to submit an annual strategic plan to the executive responsible for the division. In turn, it is best for the executive to include many of the departmental strategies in the annual institutional strategic plan that is submitted to institutional leadership.
The development of the Strategic Enrollment Management Plan should include administrators, faculty and staff. Even a well-run process will take 3 to 6 months and will necessitate several meetings, committee assignments, and the allocation of resources in order to come up with a solid plan. Arguably, institutions should review their plan annually, and generate a new plan every three or four years.
Enrollment Builders has much experience helping institutions develop Strategic Enrollment Management Plans. Give us a call at 513-518-7824 or request information if you would like to discuss how we can help your institution implement a rapid growth model for your online programs.