Call Center coverage on nights, weekends, and holidays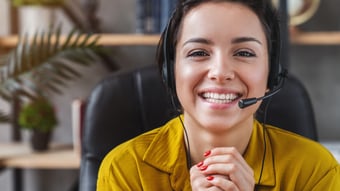 Our higher education call center provides extended coverage beyond typical admissions office hours including evenings, weekends, and holidays. Our contact center is available in the moment when prospective students often need answers. Our highly-educated and well-trained professional admissions and outreach team build relationships with qualified, right-fit prospective students and deliver them right to your team by warm-transferring them directly, scheduling admissions appointments, or nudging them to complete your admissions application. How does Enrollment Builders do this? Click here to learn more about our Contact Center Cadences on our blog.
Proven Results: For a large public university in the Southeastern U.S., our call center services generated an additional 80 students for fall 2020.
Our College and University Call Center lets your admissions staff have more qualified conversations
Admission teams are passionate about helping prospective students reach their goals. But staff time is precious, and it's hard to keep training current. Lead volume can vary seasonally, and it can take multiple contact attempts to reach prospects over a period of months. The Enrollment Builders Contact Center lifts the burden from admissions teams by qualifying and delivering prospects for more productive conversations.
Proven results: Our re-engagement campaigns have led to a 30% increase in completed applications received from prospective students.
Re-engagement campaigns: avoid missed opportunities
When preparing for peak enrollment periods, most colleges and universities raise advertising budgets to increase inquiry volume. But most institutions already have thousands of "aged" prospects who have already expressed interest. Our college call center reaches out via text, phone, email, and website chat to reconnect with these aged prospects, delivering you highly qualified leads at a fraction of the cost.
Proven Results: For a community college in the Midwest, our higher education call center boosted their lead to enrollment rate by 10%.
Advanced Systems: brand new technology that improves contact rates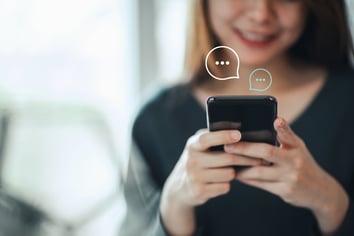 Enrollment Builders' cutting-edge technology is built to increase contact rates with prospective students. Our higher education call center service analyzes online behavior to determine which prospects are most likely to engage so we can prioritize contact attempts with those prospects. While your team is working directly with the prospects who would enroll with or without us, we're reaching out to the rest of your prospect pool with our proven conversational cadences to create even more strong, right-fit relationships for your team to add to their list of interested, qualified prospective students.
Proven Results: For a selective private university in the Western U.S., our university call center generated a return of 165 times the cost of our services.