(As of June 2023, we have paused hiring for this role. If you are still interested in submitting your application, you may do so. You will be considered if/when we resume the hiring process. — EB Careers Team )
Executive Assistant and Project Manager with Equestrian Experience (Lexington, KY)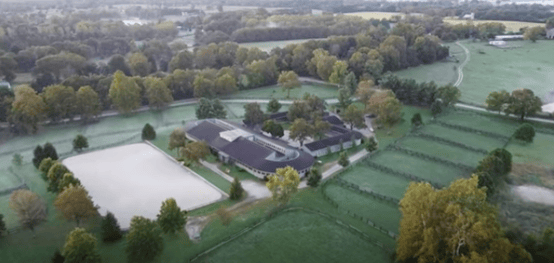 This is a full-time in-person role supporting a busy CEO leading two separate ventures, Enrollment Builders and Briar Hill Stables. The EA's role is to see around corners and clear the path for challenges and opportunities for both Enrollment Builders and Briar Hill Stables so these companies (and their employees/clients) can grow.
We are looking for an Executive Assistant and Project Manager who is passionate about entrepreneurship and committed to helping our CEO achieve our growth goals. The applicant must also have at least one year of experience in a professional equestrian environment. This is not a typical executive assistant job, and the successful candidate should be willing to take on additional responsibilities and work in a fast-paced, dynamic environment.
Are comfortable working in a high-end hunter/jumper facility alongside some of the best riders and horses in the world

Demonstrate resourcefulness and a can-do attitude

Have a knack for anticipating and meeting others' needs

Exemplify a strong work ethic and relentless drive

Are a strong leader who can prioritize and create efficient systems

Have the ability to coordinate the CEO's schedule and contribute to her wellness and quality of life

Enjoy a job that offers you something different every day; you adapt cheerfully to change

Are comfortable working in different environments with varying conditions, including a temperature-controlled office while seated most of the day, as well as a large, working horse farm, which requires frequent standing, walking, climbing stairs, and lifting
Is a hard-working, busy professional leading two separate start-ups and navigating a demanding and fast-paced schedule, which requires the EA to quickly shift priorities and manage their workload effectively

Is also a mom of three boys (ages 4, 16, and 19) and a wife who values the importance of family and work-life balance. She needs an EA who can understand and support her priorities and commitments and help her achieve her personal and professional goals.

Is a high-performing individual who drives relentlessly toward the finish line. The successful EA should embody the same level of commitment and be willing to do whatever it takes to ensure success for the team and the organization.

Values personal growth and wellness and needs support and encouragement to achieve these goals. The EA should be passionate about helping the CEO achieve these objectives and strive for their own personal growth.

Is comfortable with, and self-aware about, the importance of vulnerability and values this quality in others. The EA should have excellent communication skills and be comfortable providing feedback to the CEO in a constructive manner.
The ideal candidate should be passionate about entrepreneurship and have a proven track record of identifying and pursuing growth opportunities. They should be able to provide creative solutions to challenges and be willing to take calculated risks to achieve our objectives.
If you are looking for a traditional 8-5 job that simply requires answering emails, coordinating schedules, and booking travel, then this position is not for you. You
will
do those types of tasks, but you'll do so many other things, too—deeply gratifying, meaningful, and fun work in a nurturing and collaborative space.
While there will often be days where a longer work day is required, we also believe in work-life balance and will expect you to independently manage your schedule to ensure you are averaging a reasonable workload. At times this means working a 7-hour day, while others might require a 10-hour day. In the end, the workload should balance out around 45 hours a week. This position includes full benefits and paid time off that grows with tenure.
Annual salary is commensurate with experience: $55,000 - $75,000

Medical, dental, and vision coverage

Paid parental leave (including maternity, paternity, adoption, and fostering)
This is a full-time in-person role at Briar Hill Stables in Lexington, Kentucky.

Occasional travel with the CEO is possible, on an as-needed basis.
Fun, Games, and Authentic Relationships
At Enrollment Builders and Briar Hill Stables, you are more than an employee. You're not a cog in a bloated machine but an integral member of our larger close-knit community.
Enrollment Builders is a fully remote team, but we intentionally prioritize authentic relationships. You always have direct access to the CEO and the leadership team. Engaging in open, honest communication and possessing a willingness to have your teammates' backs will make you successful here. We value each employee and recognize each person's unique skills and gifts. We want everyone working to their strengths, and to feel included, accepted, and celebrated.
At EB and Briar Hill Stables, we believe in work-life balance and extending emotional support. We know there's more to life than work, and that's why we make time to get to know one another outside of our jobs. Through virtual coffee chats, online Pictionary games, weekly trivia contests, holiday white elephant games, and bake-off competitions, we have fun, swap stories, and make memories.