In the past several weeks we have been involved in several conversations with prospective clients about rapid growth models for online learning. Perhaps it is because our Founder was also the Co-Founder of Ivy Bridge College, a joint venture between Tiffin University and Altius Education? Maybe it is because there is more investment flowing into higher education? Or maybe it is just because there are more institutions that are looking for rapid growth models for online enrollment?
Whatever the reason, there is no doubt that there has been a lot more buzz about joint ventures, revenue share agreements, and intraprenuerial online operations. This post will describe these three models and offer some of the pros and cons.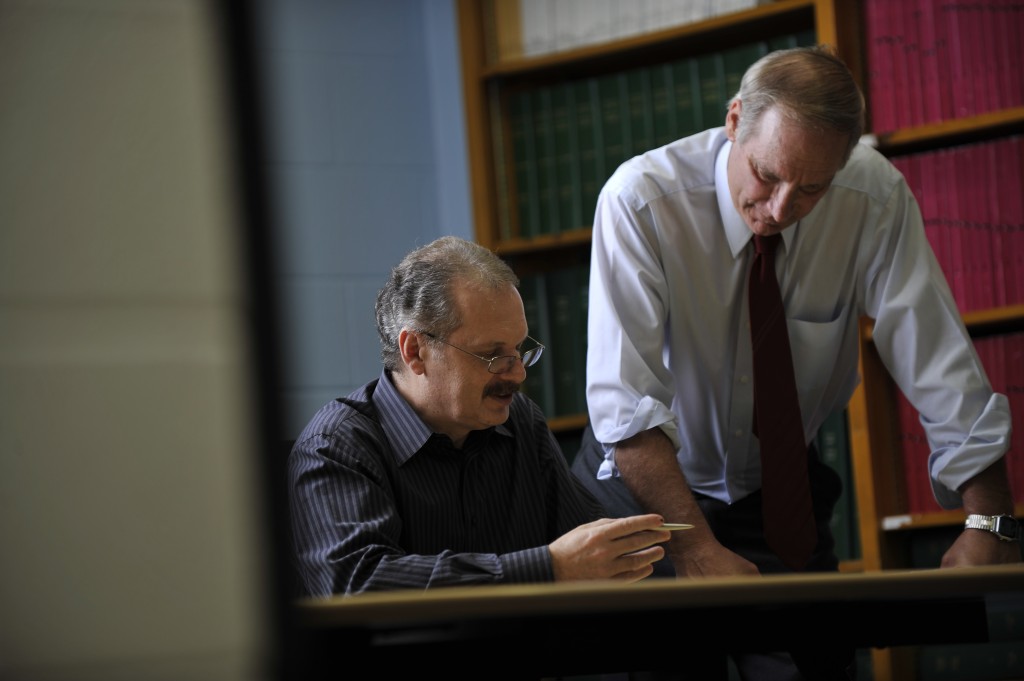 Joint Venture Agreements
Typically in a joint venture a non-profit institution partners with a higher education service provider, a group of investors, or some other entity with a lot of capital and interest in higher education. The investment partner typically provides the start-up capital and perhaps some marketing, recruitment, technology, or instructional design services. The institution provides the instruction and one or more accredited degree programs. Since the students are technically enrolled with the accredited non-profit institution they are eligible for Title IV financial aid.
The revenue models, service fees, and equity participation can all be structured differently, based on which partner is providing more value to the partnership. Often, these joint ventures are designed for only one or two academic programs. However, they can also be structured to include all of the online offerings within an institution.
The upside to joint ventures are the access to capital, which often requires little or no investment for the institution. In addition, the institution is building an asset that has value as a stand-alone entity. With the right partner and a well-negotiated agreement, it can be a very effective way to grow online enrollments.
The downside is that these agreements can be very involved, and it can take many months or years to negotiate a deal and get the online program up and running. In addition, the duration of the partnerships usually last several years and it is not easy to unwind after being involved in a deep business relationship for a long time.
Revenue Share Agreements
Higher education service providers negotiating revenue share agreements with institutions is definitely not a new thing in online higher education. What is new is the number of companies looking for these arrangements and the number of institutions that are interested in having someone help generate additional tuition revenue.
At a minimum in these arrangements the institution provides the academic programs, the instruction, and the access to Title IV funds. They usually provide other academic services like career counseling, advising, and library services. The revenue share partner usually provides marketing and recruitment services at their risk. Often, they also assist with a learning management system and retention services. In exchange for the investment in marketing and these services, the institution gives up anywhere from 40% to 70% of the tuition revenue.
The upside to these arrangements is similar to that of a joint venture: the institution can grow programs and generate revenue on the partner's dime. This turn-key approach can also be structured to provide little distraction or additional workload for the rest of the campus that is likely focused on campus-based programs.
The downside is the amount of tuition revenue that the institution must turn over to the partner. Handing over 50% or more of the tuition revenue could be a lot of money. In addition, once these legal agreements are signed there is no turning back. While many revenue share partnerships have gone well for institutions, others have been a long and recurring nightmare that has caused much consternation and heartache on college campuses.
Intrapreneurial Online Operations
Perhaps the most interesting of the three rapid growth models for online learning is that of an Intrapreneurial Online Operation. In this model an institution allocates resources to create a quasi-independent operation within the institution that is charged with increasing tuition revenue through the growth of online programs.
Often, these organizational sub-units are schools, centers, or colleges within a university. They are often led by former for-profit higher education executives or innovative and business-minded administrators. Further, they are usually established at a location other than the main campus and may also be responsible for other satellite campuses and continuing education initiatives.
These intrapreneurial operations often handle marketing, recruitment, instructional design, student services, and staffing of adjunct instructors. Meanwhile, the main campus and full-time faculty serve as stewards of the curriculum, approve adjunct instructors, and ensure that outcomes assessment standards are being met.
The obvious upside to this model is that an institution does not have to engage with a profit-focused partner over a long period of time. The institution still may have discussions about academic control and mission, but at least the concerns will be with colleagues from within their own institution. In addition, there will likely be less scrutiny from accreditors, trustees, and other important constituents.
Of course the downside is how to fund such an expensive operation. Money for a physical plant, marketing, additional personnel, and program development is hard to come by these days. Secondly, without an experienced leadership team an institution can easily make expensive mistakes. Since seasoned and knowledgeable online executives can usually earn more income working in the private sector, finding the right executives to lead an intrapreneurial online operation is not an easy endeavor.
Enrollment Builders has much experience helping institutions find innovative ways to grow and scale. Give us a call at 513-518-7824 or request information if you would like to discuss how we can help your institution implement a rapid growth model for your online programs.